Custom knowledge integration and skill improvement solutions developed and delivered by industry experts for science and engineering businesses

What We Do... How We Do It
Our clients call us when they have critical knowledge gaps to be filled or skill improvements to be made. Whether it's in the areas of sales, leadership, operations or strategy, they know they can rely on our content and instructional expertise.
We provide highly customized knowledge integration and skill development solutions
to meet each client's unique needs. O
ur
learning formats include instructional seminars, group coaching, individual mentoring, embedded instruction and other high-impact designs.
We provide these services for the markets we know best, Science and Engineering, including:
Pharmaceutical
Biotechnology
Medical Device
Architectural/Engineering
Laboratory Services
We have extensive background in these markets and recognize the unique challenges in managing and growing a business in these technical fields.
Knowledge Integration
Starting with your organizational goals and objectives, we customize the knowledge content and delivery format to meet your needs and ensure sustainable learning and improvement.
Outcome-focused programs: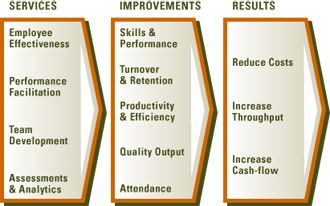 The combination of content and knowledge delivery expertise enable sustainable knowledge and skill improvements








Strategy Development
Wholistic Business Planning

Strategic Management Tactics
Multiple Intelligences in the Workplace
High Performance Teams
Gaining Organizational Alignment
Revenue Generation
Wholistic Sales Training
Sales Process & Tactics
Account and Territory Management
Professional Negotiation Tactics
Optimizing Customer Service Operations
Cost Reduction
Front-Line Leadership
Problem Solving Tactics
Supply Chain Management Tools
Launching New Products: Bridging R&D and Manufacturing
Cash Management
Finance for Non-Financial Managers
Optimizing Inventories
Cash Cycle and Collection Strategies
Who We Are...
Our Managing Partners include an industry expert who was CEO for two venture-backed life science firms as well as senior manager at well-known corporations such as Corning Laboratories, CH2M Hill, Sigma-Aldrich and Fisher Scientific. Our other Managing Partner is an instructional design and education expert specializing in learning styles, instructional technology and knowledge integration.